About us
MGIMO rightfully ranks among Russia's leading institutes of higher education in such fields as international policy, law and economy. The University today is a modern educational complex, offering educational services in all three levels of higher professional education (Bachelor — Master — PhD), as well as pre-university and postgraduate programs. In the last several years, there has been significant updating of MGIMO's basic education program as the University transitions to 3rd generation standards.
MGIMO is the best Russian university for international students who are interested in studying foreign affairs and political sciences. Its courses are modern, exciting and intellectually challenging. The University offers a broad range of undergraduate and graduate programs — from international law, political science, business management, energy policy and even digital economy.
cooperation agreements with partners from 65 countries
(16% international students)
students' international clubs
In the last decade cooperation between Russia and Africa in the scientific and educational field has reached a new level, unique in modern history, and MGIMO University actively participates in establishing relations with African universities, in student exchange programs and in holding scientific events. Students from African countries are currently studying at the MGIMO. Seven high-ranking African officials are Honorary Doctors of MGIMO. Since 1959 the Department of Indo-Iranian and African Languages at MGIMO has been teaching three African languages – Amharic, Swahili and Afrikaans.
Several dozens of events and meetings have been organised at MGIMO throughout 2020-2022, including meetings of the Rector of MGIMO University with representatives of African states.
Honorary Doctors of MGIMO
FULL TIME PROGRAMS FOR INTERNATIONAL STUDENTS
4 programs taught in English
68 master's bachelor degree programs
22 programs taught in English
Main subject areas:
International Relations and Political Science, International Business and Finance, Commerce, International Law, Marketing, Public Relations, Media, Sociology, Public Administration & Governance, Pedagogic, Linguistics, Management, etc.
Best choice for African students
Full time programs entirely in English
1. Bachelor of Arts in Government, International Politics and Law.
This MGIMO-based program combines core elements of liberal arts education with intense training in two foreign languages, aside from English, and a variety of courses covering international politics and security, law and diplomacy, trade and finance, negotiation and conflict resolution, public policy and corporate management.
Tuition: 728,000 rubles ($9 700) per academic year
2. Bachelor of Science in International Business and Finance
BSc in International Business and Finance is taught over four years on MGIMO's main Vernadskogo campus in the center of one of Moscow's most upscale neighborhoods.
Tuition: 748,000 rubles ($10 000) per academic year
3. Bachelor of Arts in Global Politics
Includes three years of study at MIUC at Marbella in Spain and a final year at MGIMO in Moscow. Students benefit from the exclusive infrastructure and personalized curricula delivered by the MGIMO and international faculty at Marbella. They return to Moscow for their final year and comprehensive examination.
Tuition:
Years 1,2 and 3 (at MIUC):  €19 000
Year 4 (at MGIMO): 850,000 rubles ($11 300) per academic year
1. Master's Degree Program in International Relations
M.A. program «International Relations» provides Russian and international students with necessary skills required for employment in international organizations. The curriculum best serves those students who are willing to become directly involved in politics, government or political organizations. Courses are designed to help graduates embrace their role as global citizens who are able and willing to be part of an international, multicultural environment.
Tuition: 700,000 rubles ($9 300) per academic year
2. Joint program with MSU
School of Governance and Politics MGIMO Ministry of Foreign Affairs of Russia and The Political Science Faculty of Lomonosov Moscow State University deliver two joint master's degree programs in English:
«Russian policy studies» program aimed at studying foreign and domestic policy of modern Russia. The program is implemented within the scope of Political Science course.
«Post-soviet public policy» program aimed at studying states of the former Soviet Union and implemented within the scope of Public policy course at MGIMO and within the scope of Political Science course at MSU.
Tuition: 506,000 rubles ($6 800) per academic year
Russian language in MGIMO
Russian is the most spoken native language in Europe as well as the most geographically widespread language of Eurasia. It is one of the six official languages of the United Nations.
MGIMO provides unique opportunities to learn Russian online or offline. Various specialized Russian language programs are available for you in various number of fields: medicine, tourism, business, teaching and international relations.
What's more, our school olympiad is providing a chance to enter MGIMO (Harvard of Non-western world) and Russian language will help you to achieve this goal.
You can prepare for the entrance exams for MGIMO or just study Russian to enhance your career prospects.
Fill out the form and we'll contact you to tell you more.
Each international program is a totally customized product that suits needs of a particular group of students
For those, interested in Russian language for professional reasons
RUSSIAN LANGUAGE FOR BUSINESS, TOURISM SPHERE OR TEACHING
Distant (from 396 to 1056 hours per year depending on the level of proficiency)
For prospective students to pass enrollment examinations
PREPARATORY RUSSIAN LANGUAGE COURSE
Off line (one academic year) or distant (one semester)
Short term exchange programs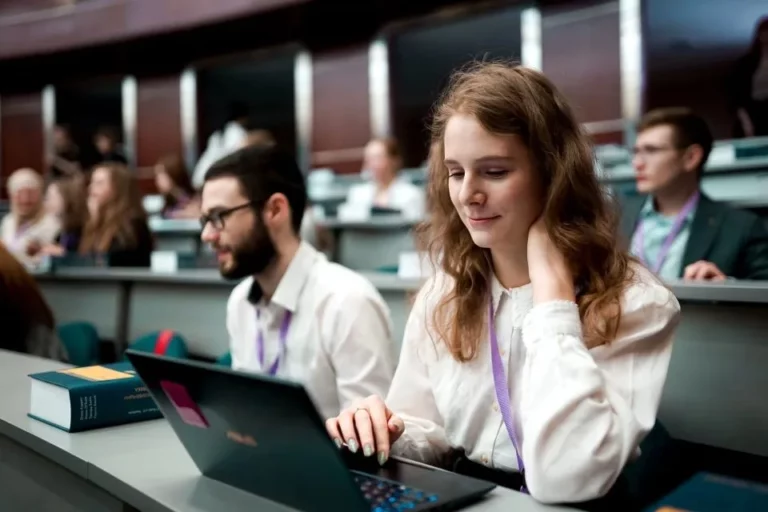 Research program
(From two months up to one academic year)
Research Program is designed for those wishing to obtain research experience.
It is suitable for graduate and PhD students regardless of whether they are currently enrolled in university or not.
MGIMO library and other informational resources and facilities of the university are available for researchers.
Attending classes (lessons and seminars) is not included in the program.
After finishing the program Researchers receive Certificates.
There is no degree granted to them.
Research period should be scheduled within an academic year
Tuition: 45, 000 rubles ($600) per month
Visiting student program
(From two months up to one academic year)
Visiting Student Program is offered to international students who wish to study at MGIMO for one or two semesters, but cannot come to MGIMO on the basis of any bilateral agreement or ERASMUS program.
Visiting Students attend lectures and seminars of their choice delivered in Russian or English, except for classes of foreign languages.
The Program does not include classes/courses of Russian language.
After finishing their study at MGIMO and passing exams Visiting Students receive Transcripts of Records with the ETCS credits gained for the chosen courses.
There is no degree granted to those students.
Visiting Students study at MGIMO on a payment basis.
Tuition: 950, 000 rubles ($12 700) per academic year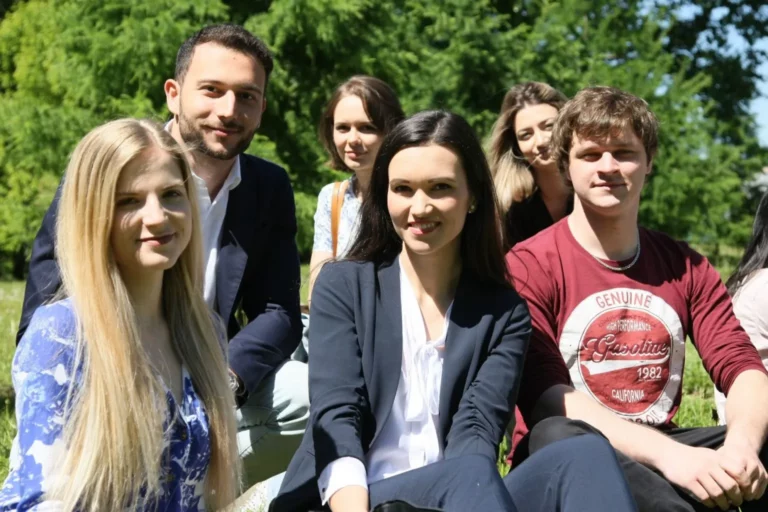 Student exchange program
(From one semester up to one academic year)
Exchange students must be nominated by their home Universities first.
Check at your home university whether there is an existing agreement between MGIMO and your home university by contacting your Exchange Program Coordinator.
Student Exchange Program is designed for those currently enrolled at MGIMO Partner Universities.
Exchange Students come to study for one or two semesters on the basis of a bilateral or ERASMUS agreement.
Exchange Students attend lectures and seminars of their choice delivered in Russian or English, except for classes of foreign languages.
Exchange Students are eligible to study Russian language without extra charge, provided this is stipulated by their agreement.
After finishing their study at MGIMO and passing exams Exchange Students receive Transcripts of Records with the ETCS credits gained for the chosen courses. There is no degree granted to those students.
MGIMO International School Olympiad
The MGIMO School Olympiad for Foreign Citizens is a competition for schoolchildren from foreign countries planning to enter the Moscow State Institute of International Relations (MGIMO of the Ministry of Foreign Affairs of Russia) — one of the world leaders in the training of international specialists.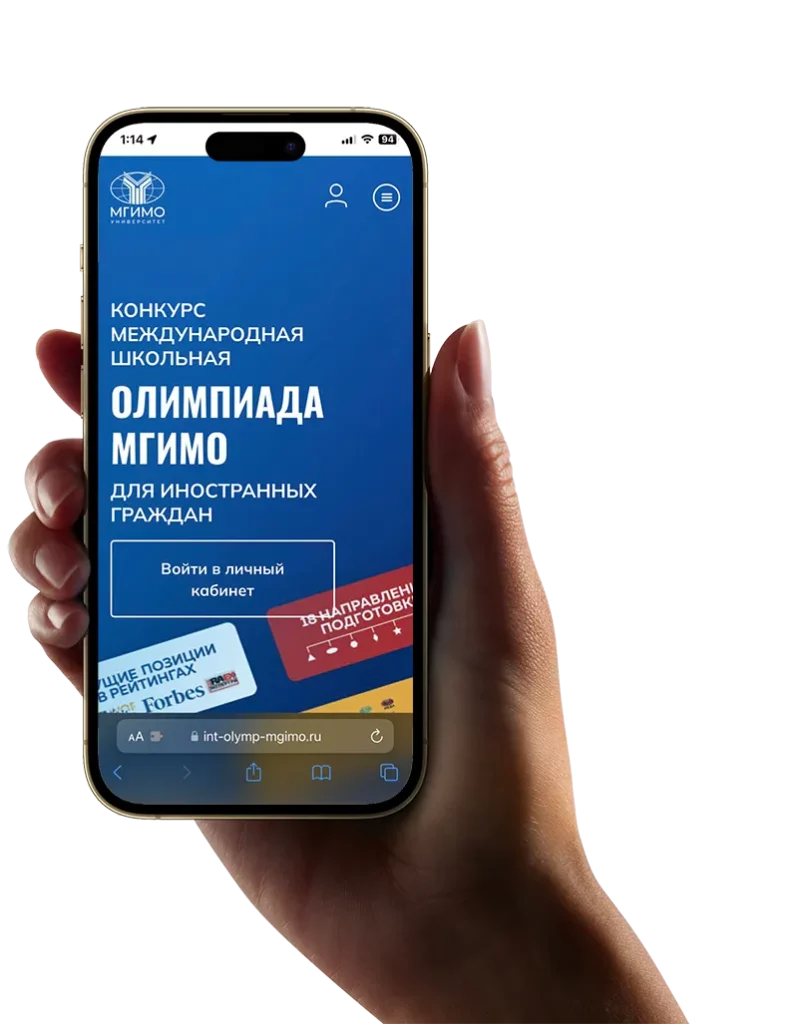 Youth international Cooperation between MGIMO and Africa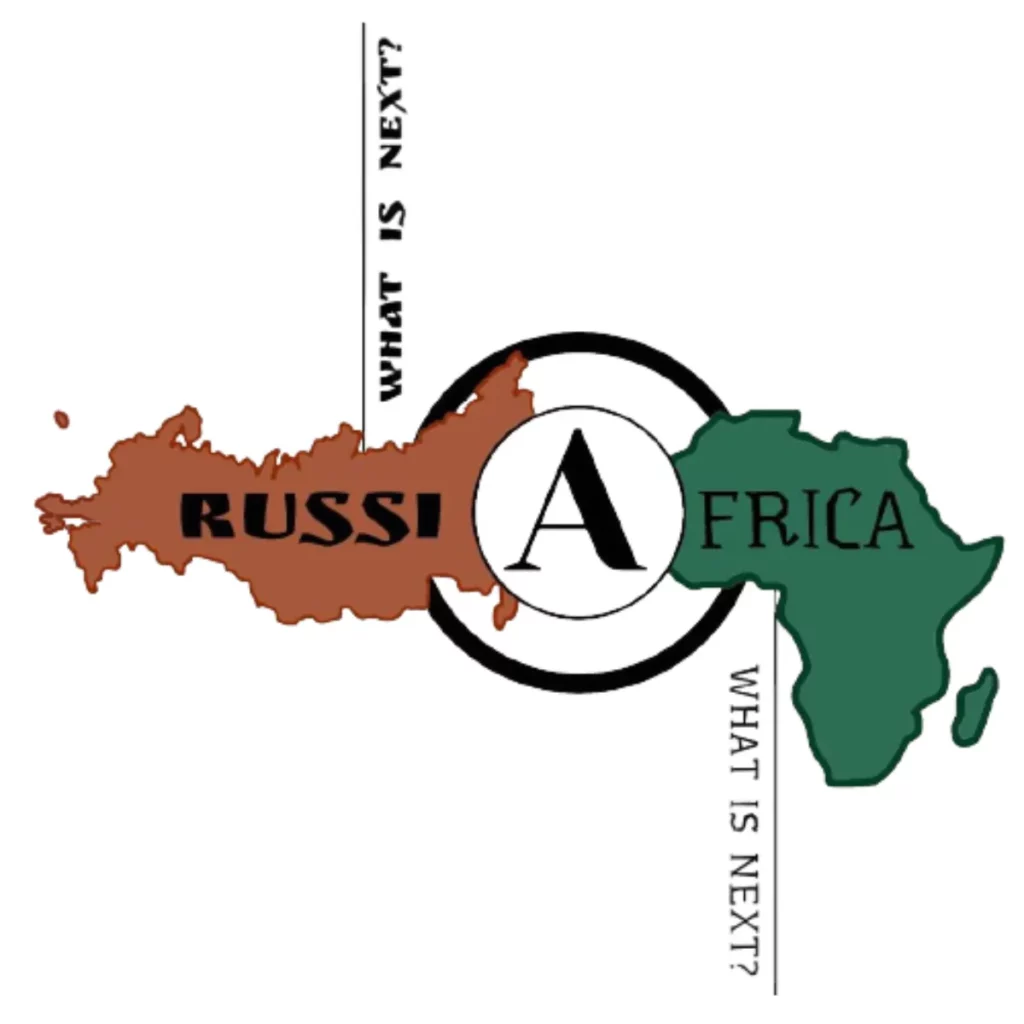 2 Forums 1400 Participants 5 Days 400 Speakers
Our plans:
International Parliamentary Conference «Russia-Africa in a Multipolar World»
March 2023
African Union Youth Model at MGIMO
April 2023
Russia-Africa Summit
July 2023
International Youth Forum «Russia-Africa: what's next?»
International Youth Forum «Russia-Africa: what's next?» has been functioning at MGIMO since 2021. Youth International forum «Russia — Africa: what's next?» is a constantly functioning discussion platform based on MGIMO, where representatives of student communities from Russia and African countries exchange views and discuss the most pressing issues on the bilateral agenda. The program of the forum involves holding round tables on topical issues of bilateral cooperation in the field of economics, politics and humanitarian cooperation. Honorary Chairman of the Program Committee of the Forum: Head of Rossotrudnichestvo Evgeny Primakov.
The Second Forum was held on 24-26 October 2022 at MGIMO and was attended by over 1000 students from Russia and African countries. The event was supported by the Russian Ministry of Foreign Affairs, Rossotrudnichestvo, MGIMO Endowment and the Gorchakov Fund.
MGIMO African club
Since 2014 MGIMO University has been running the African Club, whose activities include round tables and interactive lectures with the participation of the Russian Academy of Sciences experts and representatives of the African diplomatic corps; cultural events (exhibitions, concerts, poetry evenings); joint projects with other MGIMO Clubs (negotiations, debates); maintaining the Club's community pages in social networks, which includes publishing articles on history, culture, foreign and domestic politics of African countries. Video lectures of the course on the history, economy and international relations of the African continent are available on the MGIMO Endowment's YouTube channel.
MGIMO possesses a large-scale sports infrastructure that provides ample opportunities for practicing sports. Thanks to special equipment and a variety of areas for physical activities, each student can fully realize his potential.
Multifunctional Sports and Recreation Center of MGIMO is located on the territory of the University and includes the following sports facilities:
The universal sports hall
This spacious hall is designed for the competitions in various sports, it has markings for mini-football, basketball, volleyball, tennis and badminton. The hall is also equipped with a tribune for spectators, a modern scoreboard and a special synthetic surface.
Comfortable tennis court with PU-Sport multi-layer coating and a balcony for spectators.
The gym with professional simulators
The gym is designed for bodybuilding and fitness for athletes of all levels. It is equipped with an updated line of cardio equipment, Swedish professional equipment, equipment for multifunctional training, special flooring, tinted mirrors, a system of purge ventilation and air conditioning.
The martial arts hall is equipped with soft, safe wall-mounted roll-mats, punching bags, facilities for doing wrestling and impact sport.
This gym is ideal for aerobics and sport dance classes. It's equipped with mirrors, sport mats, gymnastic sticks and fit balls.
The swimming pool with 6 lanes (25 m each) is a perfect area for swimming and water aerobics. It has the German integrated water treatment system with ozonation. Also, the pool is fitted with a balcony accommodating 50 people.
The gym is equipped with various exercise machines, mirrors and air conditioning system.
Outdoor sports facilities
Football field. When covered with artificial grass, it is an ideal territory to play football, and spacious bleachers are designed for supporters. Moreover, the field is fitted with synthetic running tracks and volleyball and basketball courts.
In addition to that, on the MGIMO area you can do sport on the workout site and tennis courts with special coverage.
Besides, to improve one's health there is a sauna for six people and a solarium.
The Cultural Center was established in 1996 on the basis of the MGIMO Conference hall and since then unites students, staff and guests of the University. Today, the Cultural Center is a modern multimedia platform for events of any format at the highest level, including international conferences, forums and presentations, as well as speeches presented by political and public figures.
The Cultural Center provides students with the opportunity to discover their creative potential and show their talents. There are 9 creative studious on the basis of the MGIMO Cultural Center opened for everyone:
PROXENOS choir (MGIMO chorus)
A new modern and the largest dormitory in Russia is located on Vernadsky Avenue within walking distance from MGIMO.
Students are accommodated in spacious and comfortable rooms for 2-3 people. Rooms have a bathroom, sleeping places, a dining room, a work area. All rooms are equipped with the necessary furniture for a comfortable stay.
The dormitory project includes a large coworking space, a modern gym with the necessary equipment for various sports, a pharmacy, a laundry. The building will house a grocery store, modern vending machines and coffee corners.
A comprehensive custom online platform (application) will also be launched in the dormitory to solve all the pressing issues of residents.